You are currently browsing the category archive for the 'Uncategorized' category.
MAY Performance Update
It seems that the Kilauea Volcano eruptions are still driving interest with 3 of our five bestsellers for May being titles which feature the folklore and fairy tales from the Hawaiian Islands.
Closely related to Hawaiian folklore is our #4 bestseller for May – MAORI FOLKLORE, which features 23 Maori folklore stories. Why do I tell you this? The folklore of the Polynesian culture, of which there are three main centres – New Zealand in the south, Hawaii in the north, and the Tahitian group in the east – each separated by thousands of miles; you will find the same legends, told in almost the same way, and with very little variation in names and content.
Creeping in at #4 is a non-Pacific book – Yoruba Legends.
ON WITH THE SHOW!
Our top five best sellers for May were:
#1 – HAWAIIAN FOLK TALES – 34 Hawaiian folk and fairy tales – Compiled and Retold by Thos. G. Thrum
ISBN: 9788822801876
URL: https://folklore-fairy-tales-myths-legends-and-other-stories.stores.streetlib.com/en/anon-e-mouse/hawaiian-folk-tales-34-hawaiian-folk-and-fairy-tales/
#2 – LEGENDS AND MYTHS OF HAWAII – 21 Polynesian Legends – Compiled and Retold by H.M. King Kalakaua
ISBN: 9788827576144
URL: https://folklore-fairy-tales-myths-legends-and-other-stories.stores.streetlib.com/en/anon-e-mouse/legends-and-myths-of-hawaii-21-polynesian-legends/
#3 – MAORI FOLKLORE, subtitled THE ANCIENT TRADITIONAL HISTORY OF THE NEW ZEALANDERS – compiled and retold by Sir George Grey
ISBN: 9788822806758
URL: https://folklore-fairy-tales-myths-legends-and-other-stories.stores.streetlib.com/en/sir-george-grey/maori-folklore-or-the-ancient-traditional-history-of-the-new-zealanders/
#4 – YORUBA LEGENDS – 40 myths, legends, fairy tales and folklore stories from the Yoruba of West Africa – Compiled and Retold by M. I. Ogumefu,
ISBN: 9781907256332
URL: https://folklore-fairy-tales-myths-legends-and-other-stories.stores.streetlib.com/en/various-unknown/yoruba-legends-40-myths-legends-fairy-tales-and-folklore-stories-from-the-yoruba-of-west-africa/
#5 – LEGENDS of MAUI – 15 Polynesian Legends – Compiled and Edited by W D Westervelt
ISBN: 9788827566183
URL: https://folklore-fairy-tales-myths-legends-and-other-stories.stores.streetlib.com/en/anon-e-mouse/legends-of-maui-15-polynesian-legends/
==================
Search for and buy any of our 270+ Folklore and Fairy Tale eBooks (including Myths and Legends) by clicking on this link – https://folklore-fairy-tales-myths-legends-and-other-stories.stores.streetlib.com/en/search
Use the same URL to find our FREE eBOOKS.
Join our community on Facebook @ https://www.facebook.com/FolkloreAndFairyTales/
==================
THE BABA INDABA CHILDREN'S STORIES Series
Series ISSN: 2397-9607
430+ Children's Stories from around the world narrated by Baba Indaba, a Zulu Story teller.
Each story includes a WHERE IN THE WORLD – LOOK IT UP section where young readers are challenged to find a place related to the story on a map. All places can be  easily found using Google Maps.
SEARCH FOR BOOKS IN THE BABA INDABA SERIES to download and buy any of the 430+ Baba Indaba Children's Stories by clicking on this link – https://goo.gl/hRYz7L
Get your FREE BABA INDABA DOWNLOADS using this URL as well
Join our community on Facebook @ https://www.facebook.com/The-Baba-Indaba-Childrens-Stories-Series-860505940708461/
================
FIND THAT FAIRY TALE!
Can't remember the name of a fairy tale from your childhood?
Contact us with as many of the key words and phrases you can remember and we will research our extensive library of folk and fairy tales for you!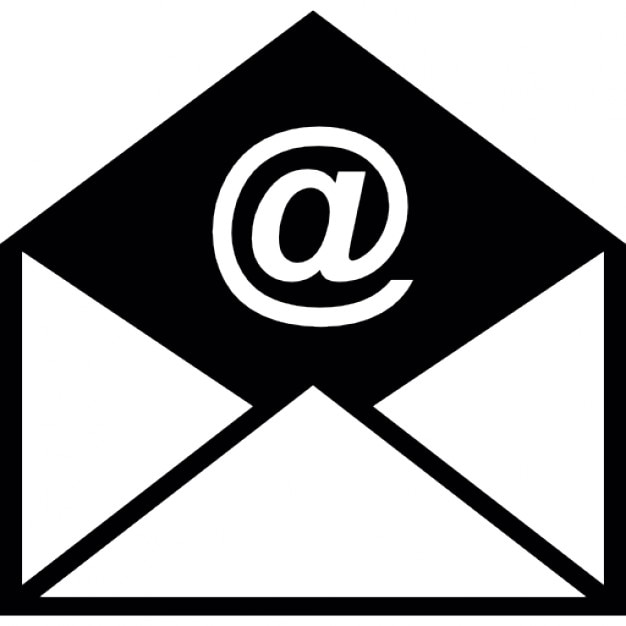 Email us at books@abelapublishing.com With FIND THAT FAIRY TALE in the subject line and we will do what we can to find it for you.
CONTACT US with your other fairy tale and folklore related questions at books@abelapublishing.com
During the next twenty years many more white men came and settled on or near the lands of the Wampanoags.
In the mean time, Philip grew to manhood and received the same education that was given to the other young men of his tribe. It was very different from the education received by us to-day. The Indians had no schools. Philip did not learn his A B C's or the multiplication table. He never learned how to read or write. He knew nothing about science, and could not even count, or keep track of time.
His education was of a different character, and was intended to make him brave, daring, hardy, and able to bear pain; for these things were thought by the Indians to be of the greatest importance.
He was taught to undergo the most horrible tortures without a word of complaint or a sign of anguish. He would beat his shins and legs with sticks, and run prickly briars and brambles into them in order to become used to pain. He would run eighty to one hundred miles in one day and back in the next two.
When he neared manhood he was blindfolded and taken into the woods far from home to a place where he had never been before.
There he was left with nothing but a hatchet, a knife, and a bow and arrows. The winter was before him, and he was expected to support himself through it. If he was unable to do so, it was better for him to die then.
Philip passed the lonely winter far away from home. Many times did he wish that he was back in his father's wigwam where he could talk with his parents and his brothers and his friends, and know what the palefaces were doing.
But he knew that if he should return to his little village before the winter was over he would be branded as a coward, and never be considered worthy to succeed his father as sachem.
What, he, Philip, a prince, afraid? No, no, no! Of course he was not afraid. What was there to be afraid of? Had he not always lived in the woods? Still, he was a little lonely, and once in a while he wanted someone to talk with.
So Philip went to work with a will. With his hatchet he cut down some small trees, made them into poles, and placed one end of them in the ground. With his knife he cut some bark from the trees and laid it over the poles so that he had a fairly comfortable shelter from the storms and winds which he knew would soon surely come. Then he spent several days in hunting birds and wild game in the forest. With his bow and arrows he shot enough to support himself through the winter.
Many an adventure did he have. Many a time did he lie down at night without having tasted food during the whole livelong day. Many a savage beast did he see, and on several occasions he climbed trees, or crawled into caves, or ran as fast as he could, to get out of their way.
But he had a strong will. He knew that the son of the grand sachem of the Wampanoags could do anything that any other Indian had done. And so he passed the long, cold winter, bravely and without complaining.
In the spring, when his father and friends came after him, they found him well and strong. His winter's work had made him healthy and rugged. He was taken home, and a feast was prepared in honor of Massasoit's son who had returned to his home stronger than when he had gone away the fall before.
During the next two moons—for the Indians counted by moons and not by months as we do—Philip led an idle life. He did no work of any kind. He was taking his vacation after the hard winter life he had led alone in the woods.
But his education was not yet finished. His body had been made strong. It was next necessary to strengthen his constitution against the evil effects of poison. He again went into the forest, and daily found poisonous and bitter herbs and roots. These he bruised and put the juices into water, which he drank.
Then he drank other juices which acted as antidotes and prevented his sickness or death. He did this day after day until his constitution became used to the poisons, and he was able to drink them freely without any harm coming to him.
Then he went home. The people sang and danced and gave him another great feast. He was now considered a man and ready to marry and have a wigwam of his own.
The wedding ceremony was extremely simple. There were no presents, no flowers, no guests, no ceremony, no banquet. Philip simply asked a certain woman to come and live with him. She came and was thereafter his wife, or squaw, as the Indians called her.
We have no record of the date of his marriage, for the Indians kept no such records. We only know that it took place soon after his return from his battle with poisons in the woods.
In the run-up to Christmas, our busiest period, I wonder if Kobo will adopt the Christmas spirit of giving and come clean with just how much they have retained, or should that be stolen, for themselves.
Folklore and Fairytales
A while ago I registered with Kobo books to make our fundraising books available as eBooks. Kobo then "did the dirty" and decided that they are entitled to the greater share of the profits (70%), much in the same way as Amazon does. When I challenged them on why they have done this and why they believe they have the right to this money and not the charities we raise funds for, I received no reply – not from the CEO nor the FD.

I then "upped the ante" and Kobo responded by closing my account but did not remove the books I had listed with them.
Kobo are now not advising me of any sales and I have to conclude that they are retaining the funds for themselves.
My response is PLEASE DO NOT BUY books or eBooks from Kobo.
Rakuten owns Kobo. Please tweet Rakuten CEO Hiroshi Mikitani…
View original post 26 more words
ONCE upon a time, a wise raven lived in the top of the Giralda, the Moorish bell tower of the cathedral in Seville, Spain. The raven was old, so old that his head was not black, but gray. The tower, too, is old, and is crowned by the large, bronze figure of Faith which serves as a weather vane. For four centuries, el Girandello, the weather vane, has turned with the wind; and it was four centuries ago, that the raven was living in the tower. All day, he would sit on his perch, with his learned head cocked on one side as he sleepily studied the stonework of the belfry, or alertly discussed weighty matters with his bird comrades and with the wind. At night, he was often deep in talk with his special friend, the owl, who, when tired of roaming through the tops of the giant palm trees or of prowling into out-of-the-way nooks in the cathedral roof, liked to tell of his adventures. For, in night wanderings, the owl sometimes flew near the quiet Guadalquiver which flowed by Seville, and he heard the river murmur tales of the Tower of Gold on its bank; or he peered into the gardens of the Alcazar where Spanish kings had long had their palace, and heard, from the moonbeams, tales which, when repeated, made even the raven's sober thoughts turn sprightly. What the raven liked best to hear was what the owl, or any one else, could tell of the Giralda itself or of the mighty Cathedral below the tower. For the raven cared for nothing in the world so much as he cared for this tall tower, up whose winding passage, of three hundred feet, men had ridden on horseback, almost to the very top. Yes, with his own eyes he had seen those riders. Before the days of the riders, in the time when the bells of the Giralda summoned the Moors to prayer, there had been, on the spire, four large, gilded, copper balls that shone like golden apples. After an earthquake had thrown down the copper balls, el Girandello was placed on the top of the dome. The raven considered himself the owner of el Girandello and, in truth, of all the Giralda. Who, but himself, had perched on the sills of the twin windows that looked out, high in the tower, over the white-roofed Seville? Who, but himself, had stood upon the helmet on the head of el Girandello? Not the owl!–the raven saw to that! And not another bird of his acquaintance, surely! He knew himself to be the oldest raven in the world; he knew himself to be the wisest raven in the world;–and he certainly owned the whole of the Giralda!
The raven, in short, was entirely satisfied with his belfry and its bells. It was a rectangular belfry, and on the four faces of the rectangular stage, high up, were inscribed the four words: Turris . . . Fortissima . . . Nomen . . . Domini. 1 The great bells, each christened with holy oil, had their own names. There were Santa Maria and San Juan; there was la Gorda, or The Fat; there was brave San Miguel; there was el Cantor, or The Singer; and there was many another. At times, the bells rang softly through the still air that hovered over the flat-roofed city. At other times, they rang out with such noisy clamor that the vibration penetrated the houses farthest away, and the raven of the Giralda clung to his stone perch as closely as the leaves of the cocoa tree cling to their twigs. The raven liked el Cantor better than all the other bells. He couldn't sing a note himself, but he liked this singing bell, with its especially clear tone. On spring evenings when the fragrance of orange blossoms and acacias filled the air, The Singer would peal forth such a glad note that the people down in the street would say, "El Cantor is feeling fine tonight"; and the raven, up in the tower, would croak loudly with him, though he never croaked with any other bell.
Now it happened that the wind, even more than the owl, was a friend of the raven. This was not only because the wind was usually a gentle, lovable, sunny-hearted fellow, but because he was always around the tower, day and night, whereas the owl hid all day.
When the raven felt like talking, the wind was always on hand to listen. That was a friend worth having! The wind, too, often told capital stories.
One afternoon, the wind told the raven an astonishing tale. The wind had it from the owl who, in turn, had it from the passarinno–that small, gray bird who sings like an angel. To this passarinno, the story had come down from his ancestor, of a much earlier time. That ancestor had told it to the wind of his day, who wafted it to the ears of King Alfonso, the Sage. Perhaps, in the later days, it had grown by traveling (passarinno to owl, owl to wind, wind to raven); for, when Alfonso, in the thirteenth century, wrote the tale in his big book of Cantigas, it wasn't just like the passarinno's story to the owl three centuries later. Would you like to hear the tale? Anyone may hear it. To believe the tale as it should be believed, and to understand it aright, you must be able to know the power of melodious sounds, as truly as the blind organist of Seville Cathedral knew that power. If you do not know anything about the music of the trees, or the music of the birds, or the music of the air, you may as well stop reading this story and gather nuts instead. Listen to the tale, if you will; here it is, as the wind told it to the raven.
"For, sir," began the wind," it was a passarinno who told the owl and the owl told me. The owl had been praising the voice of the passarinno, but the passarinno protested and said,
'My voice is nothing compared to the voice of my ancestress–the passarinna 2 who entranced the monk.' Now, pray, explain your words,' said the owl. The passarinno answered, pleasantly, 'Sit comfortably and I will tell you all.' They were in the garden of the Alcazar and were perched on a tall cocoa tree. The owl settled himself on a wide, sweeping leaf, and the passarinno perched himself on a leaf above.
'My ancestress,' the passarinno went on, 'was the most marvelous singer ever known. Her home was in the garden, just outside the Court of Oranges beside the Giralda, and when she was singing she would look up at the tower. But she rarely was heard by anyone, because she chose to live in the unfrequented part of the great garden. One morning a monk came, very slowly, along the path that led to the shrubbery where the passarinna lived, and my ancestress knew at once three things about that monk: first, that he was good; second, that he was old; third, that he was weary. The monk sat down, rather heavily, beside the fountain that was sending a cool, orange-scented, shimmering spray of water into the air. Leaning over the edge of the pool, he bathed his hands in the clear water and bathed his face. The passarinna could plainly see how refreshing, to the tired monk, the water felt; for there came into his face a look like the look on a parched tree when a shower renews it. The weary lines on the monk's brow passed away, as cloud-bars vanish from the evening sky, leaving fairness and tranquillity. He sat, for some time, with a smile on his face, looking up at the tree tops and at the Giralda beyond. Then, kneeling down–and his knees were not as stiff as when he entered the garden–he prayed aloud that he might be permitted to know what the happiness of Paradise would be like. It was at that moment the passarinna–marvelous ancestress of mine–began to sing.
'The monk rose from his knees, and, with a smile on his face, seated himself in the thickest part of the shrubbery, where he could see the passarinna and where the passarinna could see him. That bird of birds sang on and on, now softly, now triumphantly, now wistfully, now ecstatically. There was such charm in her singing, all the leaves forgot to rustle. There was such charm in the melody, the water in the fountain ceased moving–the breezy air was hushed and wondering–the day faded imperceptibly into night, and the stars came nearer earth to hear the song. Still the passarinna sang on and on and on. Still the monk listened happily, with an exalted look in his eyes, and was unaware of the passing of hours or of days. As the passarinna continued her heavenly song, time itself stopped, though life went on. . . . The monk listened, listened in rapture, while joyous satisfaction held his whole being . . . . . . . . . . . . . . . . .
'Late one afternoon,' went on the passarinno, 'there came to the door of the monastery near the Giralda, an aged, worn-looking man, long-bearded, and in shabby monk's dress. The prior himself answered his knock and said, "Who are you, poor stranger, and what do you want?"
'The monk stammered in much confusion, "Good father, I belong here . . . I left the monastery this morning for a walk. . . . I come back–all is changed. I do not understand. The trees look different . . . the monastery is larger . . . you are not my prior . . . nothing is the same. Where am I? . . . What has happened since morning? . .
I heard a bird sing, and I was so entranced with the song I may have stayed away too long."
'The prior and the brother monks who had now come to the door looked at one another in surprise, and said, in low tones, "He is evidently not himself. . . . The man does not know what he says."
'The prior then spoke to the man, kindly, saying, "What is your name?"
"I am Brother Jubilo," the monk replied; "I mean, . . . he stammered, "that was my name in the monastery . . . that was what I was called this morning."
'The oldest monk among those at the door now looked thoughtful. It was to him that the others always turned whenever any knowledge of the past was wanted. "Attend my words," he suddenly said to the prior. "Three hundred years ago a brother monk, named Jubilo, wandered off and was never again seen. My Father–my brother monks—I am of the opinion that we have before us, this day, a true marvel! I am sure this poor monk and that Jubilo, of three hundred years ago, are the same!"
'Then the prior, believing, took the monk warmly by the hand and brought him into the monastery, and all rejoiced.'
'That, 'said the passarinno to the owl, 'is the story of my ancestress, the passarinna of long ago. The Giralda knows I speak truth.'
And the wind, as he finished the tale, remarked, "That's all the story, sir; but the passarinno does speak truth."
"Truth it is," replied the raven, "and I'll keep the story going."
Then the sunny wind brushed the tail feathers of the raven and blew along his leisurely way, through the streets of Seville.
The raven sat stolidly in his niche, gazing with keen eyes at the city spread out below the Giralda–its flat-roofed houses gleaming in soft colours, from blue and gray to palest pink. He watched the women watering their carnations on the roofs. He saw the motionless, dusky Guadalquiver, in the late afternoon light. His eyes followed the group of boys coming to the Cathedral to practice their solemn dance. Turning his wise, old head, he looked toward the gardens of the Alcazar, then down at the Court of Oranges, and at the roof of the vast Cathedral below him–its parapets, and buttresses. His roving gaze went all over the city until sundown. The bells of the Giralda sent out their evening peal, and el Cantor's vibrating tone fell softly on the waiting breeze. The raven sturdily croaked, croaked, until el Cantor stopped singing; then, humping himself into a ball, he tucked his head under his feathers and went to sleep.
From: TOWER LEGENDS
ISBN: 9781907256349
URL: http://abelapublishing.com/tower-legends_p27279490.htm
Also available as an eBook in PDF and ePub
Footnotes
1 The name of the Lord a most steadfast tower.
2 Passarinna (the feminine form of passarinno) is the diminutive of the Old Spanish pasara (in modern Spanish, pajara). The nearest equivalent today is Passerina (sparrow), the painted finch.
Here's something that might interest you……
For more than half a century, America's vast literary culture has been disparately policed, and imperceptibly contained, by state and corporate entities well placed and perfectly equipped to wipe out wayward writings. As America does not ban books, other means—less obvious, and so less controversial—have been deployed to vaporize them. The purpose of Forbidden Bookshelf is to bring such disappeared books back to life so that readers may finally learn what those in power did not want anyone to know.
By looking deep into the darker trends and episodes in US history, these brave works help show how America became the land it is today, and how we might start to change it.
http://www.openroadmedia.com/forbidden-bookshelf
A while ago I registered with Kobo books to make our fundraising books available as eBooks. Kobo then "did the dirty" and decided that they are entitled to the greater share of the profits (70%), much in the same way as Amazon does. When I challenged them on why they have done this and why they believe they have the right to this money and not the charities we raise funds for, I received no reply – not from the CEO nor the FD.

I then "upped the ante" and Kobo responded by closing my account but did not remove the books I had listed with them.
Kobo are now not advising me of any sales and I have to conclude that they are retaining the funds for themselves.
My response is PLEASE DO NOT BUY books or eBooks from Kobo.
Rakuten owns Kobo. Please tweet Rakuten CEO Hiroshi Mikitani @hmikitani_e asking why Kobo needs this money more than charities?
Please also help bring pressure to bear on Kobo Books by sharing this with your friends.
There was once an old king who was so wise that he was able to understand the speech of all the animals in the world. This is how it happened. An old woman came to him one day bringing him a snake in a basket.
"If you have this snake cooked," she told him, "and eat it as you would a fish, then you will be able to understand the birds of the air, the beasts of the earth, and the fishes of the sea."
The king was delighted. He made the old wise woman a handsome present and at once ordered his cook, a youth named Yirik, to prepare the "fish" for dinner.
"But understand, Yirik," he said severely, "you're to cook this 'fish,' not eat it! You're not to taste one morsel of it! If you do, you forfeit your head!"
Yirik thought this a strange order.
"What kind of a cook am I," he said to himself, "that I'm not to sample my own cooking?"
When he opened the basket and saw the "fish," he was further mystified.
"Um," he murmured, "it looks like a snake to me."
He put it on the fire and, when it was broiled to a turn, he ate a morsel. It had a fine flavor. He was about to take a second bite when suddenly he heard a little voice that buzzed in his ear these words:
"Give us some, too! Give us some, too!"
He looked around to see who was speaking but there was no one in the kitchen. Only some flies were buzzing about.
Just then outside a hissing voice called out:
"Where shall we go? Where shall we go?"
A higher voice answered:
"To the miller's barley field! To the miller's barley field!"
Yirik looked out the window and saw a gander with a flock of geese.
"Oho!" he said to himself, shaking his head. "Now I understand! Now I know what kind of 'fish' this is! Now I know why the poor cook was not to take a bite!"
He slipped another morsel into his mouth, garnished the "fish" carefully on a platter, and carried it to the king.
After dinner the king ordered his horse and told Yirik to come with him for a ride. The king rode on ahead and Yirik followed.
As they cantered across a green meadow, Yirik's horse began to prance and neigh.
"Ho! Ho!" he said. "I feel so light that I could jump over a mountain!"
"So could I," the king's horse said, "but I have to remember the old bag of bones that is perched on my back. If I were to jump he'd tumble off and break his neck."
"And a good thing, too!" said Yirik's horse. "Why not? Then instead of such an old bag of bones you'd get a young man to ride you like Yirik."
Yirik almost burst out laughing as he listened to the horses' talk, but he suppressed his merriment lest the king should know that he had eaten some of the magic snake.
Now of course the king, too, understood what the horses were saying. He glanced apprehensively at Yirik and it seemed to him that Yirik was grinning.
"What are you laughing at, Yirik?"
"Me?" Yirik said. "I'm not laughing. I was just thinking of something funny."
"Um," said the king.
His suspicions against Yirik were aroused. Moreover he was afraid to trust himself to his horse any longer. So he turned back to the palace at once.
There he ordered Yirik to pour him out a goblet of wine.
"And I warn you," he said, "that you forfeit your head if you pour a drop too much or too little."
Yirik carefully tilted a great tankard and began filling a goblet. As he poured a bird suddenly flew into the window pursued by another bird. The first bird had in its beak three golden hairs.
"Give them to me! Give them to me! They're mine!" screamed the second bird.
"I won't! I won't! They're mine!" the first bird answered. "I picked them up!"
"Yes, but I saw them first!" the other cried. "I saw them fall as the maiden sat and combed her golden tresses. Give me two of them and I'll let you keep the third."
"No! No! No! I won't let you have one of them!"
The second bird darted angrily at the first and after a struggle succeeded in capturing one of the golden hairs. One hair dropped to the marble floor, making as it struck a musical tinkle, and the first bird escaped still holding in its bill a single hair.
In his excitement over the struggle, Yirik overflowed the goblet.
"Ha! Ha!" said the king. "See what you've done! You forfeit your head! However, I'll suspend sentence on condition that you find this golden-haired maiden and bring her to me for a wife."
Poor Yirik didn't know who the maiden was nor where she lived. But what could he say? If he wanted to keep his head, he must undertake the quest. So he saddled his horse and started off at random.
His road led him through a forest. Here he came upon a bush under which some shepherds had kindled a fire. Sparks were falling on an anthill nearby and the ants in great excitement were running hither and thither with their eggs.
"Yirik!" they cried. "Help! Help, or we shall all be burned to death, we and our young ones in the eggs!"
Yirik instantly dismounted, cut down the burning bush, and put out the fire.
"Thank you, Yirik, thank you!" the ants said. "Your kindness to us this day will not go unrewarded. If ever you are in trouble, think of us and we will help you."
As Yirik rode on through the forest, he came upon two fledgling ravens lying by the path.
"Help us, Yirik, help us!" they cawed. "Our father and mother have thrown us out of the nest in yonder tall fir tree to fend for ourselves. We are young and helpless and not yet able to fly. Give us some meat to eat or we shall perish with hunger."
The sight of the helpless fledglings touched Yirik to pity. He dismounted instantly, drew his sword, and killed his horse. Then he fed the starving birds the meat they needed.
"Thank you, Yirik, thank you!" the little ravens croaked. "You have saved our lives this day. Your kindness will not go unrewarded. If ever you are in trouble, think of us and we will help you."
Yirik left the young ravens and pushed on afoot. The path through the forest was long and wearisome. It led out finally on the seashore.
On the beach two fishermen were quarreling over a big fish with golden scales that lay gasping on the sand.
"It's mine, I tell you!" one of the men was shouting. "It was caught in my net, so of course it's mine!"
To this the other one shouted back:
"But your net would never have caught a fish if you hadn't been out in my boat and if I hadn't helped you!"
"Give me this one," the first man said, "and I'll let you have the next one."
"No! You take the next one!" the other said. "This one's mine!"
So they kept on arguing to no purpose until Yirik went up to them and said:
"Let me decide this for you. Suppose you sell me the fish and then divide the money."
He offered them all the money the king had given him for his journey. The fishermen, delighted at the offer, at once agreed. Yirik handed them over the money and then, taking the gasping fish in his hand, he threw it back into the sea.
When the fish had caught its breath, it rose on a wave and called out to Yirik:
"Thank you, Yirik, thank you. You have saved my life this day. Your kindness will not go unrewarded. If ever you are in trouble, think of me and I will help you."
With that the golden fish flicked its tail and disappeared in the water.
"Where are you going, Yirik?" the fishermen asked.
"I'm going in quest of a golden-haired maiden whom my master, the king, wished to make his wife."
"He must mean the Princess Zlatovlaska," the fishermen said to each other.
"The Princess Zlatovlaska?" Yirik repeated. "Who is she?"
"She's the golden-haired daughter of the King of the Crystal Palace. Do you see the faint outlines of an island over yonder? That's where she lives. The king has twelve daughters but Zlatovlaska alone has golden hair. Each morning at dawn a wonderful glow spreads over land and sea. That's Zlatovlaska combing her golden hair."
The fishermen conferred apart for a moment and then said:
"Yirik, you settled our dispute for us and now in return we'll row you over to the island."
So they rowed Yirik over to the Island of the Crystal Palace and left him there with the warning that the king would probably try to palm off on him one of the dark-haired princesses.
Yirik at once presented himself at the palace, got an audience with the king, and declared his mission.
"H'm," the king said. "So your master desires the hand of my daughter, the Princess Zlatovlaska, eh? H'm, h'm. Well, I see no objection to your master as a son-in-law, but of course before I entrust the princess into your hands you must prove yourself worthy. I tell you what I'll do: I'll give you three tasks to perform. Be ready for the first one tomorrow."
Early the next day the king said to Yirik:
"My daughter, Zlatovlaska, had a precious necklace of pearls. She was walking in the meadow over yonder when the string broke and the pearls rolled away in the tall grasses. Now your first task is to gather up every last one of those pearls and hand them to me before sundown."
Yirik went to the meadow and when he saw how broad it was and how thickly covered with tall grasses his heart sank for he realized that he could never search over the whole of it in one day. However, he got down on his hands and knees and began to hunt.
Midday came and he had not yet found a single pearl.
"Oh dear," he thought to himself in despair, "if only my ants were here, they could help me!"
He had no sooner spoken than a million little voices answered:
"We are here and we're here to help you!"
And sure enough there they were, the very ants that he supposed were far away!
"What do you want us to do?" they asked.
"Find me all the pearls that are scattered in this meadow. I can't find one of them."
Instantly the ants scurried hither and thither and soon they began bringing him the pearls one by one. Yirik strung them together until the necklace seemed complete.
"Are there any more?" he asked.
He was about to tie the string together when a lame ant, whose foot had been burned in the fire, hobbled up, crying:
"Wait, Yirik, don't tie the string yet! Here's the last pearl!"
Yirik thanked the ants for their help and at sundown carried the string of pearls to the king. The king counted the pearls and, to his surprise, found that not one was missing.
"You've done this well," he said. "Tomorrow I'll give you your second task."
The next day when Yirik presented himself, the king said:
"While my daughter, Zlatovlaska, was bathing in the sea, a golden ring slipped from her finger and disappeared. Your task is to find me this ring before sundown."
Yirik went down to the seashore and as he walked along the beach his heart grew heavy as he realized the difficulty of the task before him. The sea was clear but so deep that he couldn't even see the bottom. How then could he find the ring?
"Oh dear," he said aloud, "if only the golden fish were here! It could help me."
"I am here," a voice said, "and I'm here to help you."
And there was the golden fish on the crest of a wave, gleaming like a flash of fire!
"What do you want me to do?" it said.
"Find me a golden ring that lies somewhere on the bottom of the sea."
"Ah, a golden ring? A moment ago I met a pike," the fish said, "that had just such a golden ring. Wait for me here and I'll go find the pike."
In a few moments the golden fish returned with the pike and sure enough it was Zlatovlaska's ring that the pike was carrying.
That evening at sundown the king acknowledged that Yirik had accomplished his second task.
The next day the king said:
"I could never allow my daughter, Zlatovlaska, the Golden-Haired, to go to the kingdom of your master unless she carried with her two flasks, one filled with the Water of Life, the other with the Water of Death. So today for a third task I set you this: to bring the princess a flask of the Water of Life and a flask of the Water of Death."
Yirik had no idea which way to turn. He had heard of the Waters of Life and Death, but all he knew about them was that their springs were far away beyond the Red Sea. He left the Crystal Palace and walked off aimlessly until his feet had carried him of themselves into a dark forest.
"If only those young ravens were here," he said aloud, "they could help me!"
Instantly he heard a loud, "Caw! Caw!" and two ravens flew down to him, saying:
"We are here! We are here to help you! What do you want us to do?"
"I have to bring the king a flask of the Water of Life and a flask of the Water of Death and I don't know where the springs are. Do you know?"
"Yes, we know," the ravens said. "Wait here and we'll soon fetch you water from both springs."
They flew off and in a short time returned, each bearing a gourd of the precious water.
Yirik thanked the ravens and carefully filled his two flasks.
As he was leaving the forest, he came upon a great spider web. An ugly spider sat in the middle of it sucking a fly. Yirik took a drop of the Water of Death and flicked it on the spider. The spider doubled up dead and fell to the ground like a ripe cherry.
Then Yirik sprinkled a drop of Living Water on the fly. The fly instantly revived, pulled itself out of the web, and flew about happy and free once again.
"Thank you, Yirik," it buzzed, "thank you for bringing me back to life. You won't be sorry. Just wait and you'll soon see that I'll reward you!"
When Yirik returned to the palace and presented the two flasks, the king said:
"But one thing yet remains. You may take Zlatovlaska, the Golden-Haired, but you must yourself pick her out from among the twelve sisters."
The king led Yirik into a great hall. The twelve princesses were seated about a table, beautiful maidens all and each looking much like the others. Yirik could not tell which was Zlatovlaska, the Golden-Haired, for each princess wore a long heavy white veil so draped over her head and shoulders that it completely covered her hair.
"Here are my twelve daughters," the king said. "One of them is Zlatovlaska, the Golden-Haired. Pick her out and you may lead her at once to your master. If you fail to pick her out, then you must depart without her."
In dismay Yirik looked from sister to sister. There was nothing to show him which was Zlatovlaska, the Golden-Haired. How was he to find out?
Suddenly he heard a buzzing in his ear and a little voice whispered:
"Courage, Yirik, courage! I'll help you!"
He turned his head quickly and there was the fly he had rescued from the spider.
"Walk slowly by each princess," the fly said, "and I'll tell you when you come to Zlatovlaska, the Golden-Haired."
Yirik did as the fly ordered. He stopped a moment before the first princess until the fly buzzed:
"Not that one! Not that one!"
He went on to the next princess and again the fly buzzed:
"Not that one! Not that one!"
So he went on from princess to princess until at last the fly buzzed out:
"Yes, that one! That one!"
So Yirik remained standing where he was and said to the king:
"This, I think, is Zlatovlaska, the Golden-Haired."
"You have guessed right," the king said.
At that Zlatovlaska removed the white veil from her head and her lovely hair tumbled down to her feet like a golden cascade. It shimmered and glowed like the sun in the early morning when he peeps over the mountain top. Yirik stared until the brightness dimmed his sight.
The king immediately prepared Zlatovlaska, the Golden-Haired, for her journey. He gave her the two precious flasks of water; he arranged a fitting escort; and then with his blessing he sent her forth under Yirik's care.
Yirik conducted her safely to his master.
When the old king saw the lovely princess that Yirik had found for him, his eyes blinked with satisfaction, he capered about like a spring lamb, and he ordered that immediate preparations be made for the wedding. He was most grateful to Yirik and thanked him again and again.
"My dear boy," he said, "I had expected to have you hanged for your disobedience and let the ravens pick your bones. But now, to show you how grateful I am for the beautiful bride you have found me, I'm not going to have you hanged at all. Instead, I shall have you beheaded and then given a decent burial."
The execution took place at once in order to be out of the way before the wedding.
"It's a great pity he had to die," the king said as the executioner cut off Yirik's head. "He has certainly been a faithful servant."
Zlatovlaska, the Golden-Haired, asked if she might have his severed head and body. The king who was too madly in love to refuse her anything said: "Yes."
So Zlatovlaska took the body and the head and put them together. Then she sprinkled them with the Water of Death. Instantly the wound closed and soon it healed so completely that there wasn't even a scar left.
Yirik lay there lifeless but looking merely as if he were asleep. Zlatovlaska sprinkled him with the Water of Life and immediately his dead limbs stirred. Then he opened his eyes and sat up. Life poured through his veins and he sprang to his feet younger, fresher, handsomer than before.
The old king was filled with envy.
"I, too," he cried, "wish to be made young and handsome!"
He commanded the executioner to cut off his head and he told Zlatovlaska to sprinkle him afterwards with the Water of Life.
The executioner did as he was told. Then Zlatovlaska sprinkled the old king's head and body with the Water of Life. Nothing happened. Zlatovlaska kept on sprinkling the Water of Life until there was no more left.
"Do you know," the princess said to Yirik, "I believe I should have used the Water of Death first."
So now she sprinkled the body and head with the Water of Death and, sure enough, they grew together at once. But of course there was no life in them. And of course there was no possible way of putting life into them because the Water of Life was all gone. So the old king remained dead.
"This will never do," the people said. "We must have a king. And with the wedding feast and everything prepared we simply must have a wedding, too. If Zlatovlaska, the Golden-Haired, cannot marry the old king, she'll have to marry someone else. Now who shall it be?"
Someone suggested Yirik because he was young and handsome and because, like the old king, he could understand the birds and the beasts.
"Yirik!" the people cried. "Let Yirik be our king!"
And Zlatovlaska, the Golden-Haired, who had long since fallen in love with handsome Yirik, consented to have the wedding at once in order that the feast already prepared might not be wasted.
So Yirik and Zlatovlaska, the Golden-Haired, were married and they ruled so well and they lived so happily that to this day when people say of some one: "He's as happy as a king," they are thinking of King Yirik, and when they say of some one: "She's as beautiful as a queen," they are thinking of Zlatovlaska, the Golden-Haired.
——-
From: THE SHOEMAKER's APRON – 20 Czech and Slovak Folk Tales
Paperback: http://abelapublishing.com/the-shoemakers-apron–20-czech-and-slovak-folk-tales_p25032987.htm
eBook: http://abelapublishing.com/the-shoemakers-apron–20-czech-and-slovak-folk-tales_p24975669.htm £0.25, US$0.50, C$0.50, €0.30, A$0.50
There is a dreadful place in Persia called the "Valley of the Angel of Death." That terrific minister of God's wrath, according to tradition, has resting-places upon the earth and his favourite abodes. He is surrounded by ghools, horrid beings who, when he takes away life, feast upon the carcasses.
The natural shape of these monsters is terrible; but they can assume those of animals, such as cows or camels, or whatever they choose, often appearing to men as their relations or friends, and then they do not only transform their shapes, but their voices also are altered. The frightful screams and yells which are often heard amid these dreaded ravines are changed for the softest and most melodious notes. Unwary travellers, deluded by the appearance of friends, or captivated by the forms and charmed by the music of these demons, are allured from their path, and after feasting for a few hours on every luxury, are consigned to destruction.
The number of these ghools has greatly decreased since the birth of the Prophet, and they have no power to hurt those who pronounce his name in sincerity of faith. These creatures are the very lowest of the supernatural world, and, besides being timid, are extremely stupid, and consequently often imposed upon by artful men.
The natives of Isfahan, though not brave, are the most crafty and acute people upon earth, and often supply the want of courage by their address. An inhabitant of that city was once compelled to travel alone at night through this dreadful valley. He was a man of ready wit, and fond of adventures, and, though no lion, had great confidence in his cunning, which had brought him through a hundred scrapes and perils that would have embarrassed or destroyed your simple man of valour.
This man, whose name was Ameen Beg, had heard many stories of the ghools of the "Valley of the Angel of Death," and thought it likely he might meet one. He prepared accordingly, by putting an egg and a lump of salt in his pocket. He had not gone far amidst the rocks, when he heard a voice crying, "Holloa, Ameen Beg Isfahânee! you are going the wrong road, you will lose yourself; come this way. I am your friend Kerreem Beg; I know your father, old Kerbela Beg, and the street in which you were born." Ameen knew well the power the ghools had of assuming the shape of any person they choose; and he also knew their skill as genealogists, and their knowledge of towns as well as families; he had therefore little doubt this was one of those creatures alluring him to destruction. He, however, determined to encounter him, and trust to his art for his escape.
"Stop, my friend, till I come near you," was his reply. When Ameen came close to the ghool, he said, "You are not my friend Kerreem; you are a lying demon, but you are just the being I desired to meet. I have tried my strength against all the men and all the beasts which exist in the natural world, and I can find nothing that is a match for me. I came therefore to this valley in the hope of encountering a ghool, that I might prove my prowess upon him."
The ghool, astonished at being addressed in this manner, looked keenly at him, and said, "Son of Adam, you do not appear so strong." "Appearances are deceitful," replied Ameen, "but I will give you a proof of my strength. There," said he, picking up a stone from a rivulet, "this contains a fluid; try if you can so squeeze it that it will flow out." The ghool took the stone, but, after a short attempt, returned it, saying, "The thing is impossible." "Quite easy," said the Isfahânee, taking the stone and placing it in the hand in which he had before put the egg. "Look there!" And the astonished ghool, while he heard what he took for the breaking of the stone, saw the liquid run from between Ameen's fingers, and this apparently without any effort.
Ameen, aided by the darkness, placed the stone upon the ground while he picked up another of a darker hue. "This," said he, "I can see contains salt, as you will find if you can crumble it between your fingers; "but the ghool, looking at it, confessed he had neither knowledge to discover its qualities nor strength to break it. "Give it me," said his companion impatiently; and, having put it into the same hand with the piece of salt, he instantly gave the latter all crushed to the ghool, who, seeing it reduced to powder, tasted it, and remained in stupid astonishment at the skill and strength of this wonderful man. Neither was he without alarm lest his strength should be exerted against himself, and he saw no safety in resorting to the shape of a beast, for Ameen had warned him that if he commenced any such unfair dealing, he would instantly slay him; for ghools, though long-lived, are not immortal.
Under such circumstances he thought his best plan was to conciliate the friendship of his new companion till he found an opportunity of destroying him.
"Most wonderful man," he said, "will you honour my abode with your presence? it is quite at hand there you will find every refreshment; and after a comfortable night's rest you can resume your journey."
"I have no objection, friend ghool, to accept your offer; but, mark me, I am, in the first place, very passionate, and must not be provoked by any expressions which are in the least disrespectful; and, in the second, I am full of penetration, and can see through your designs as clearly as I saw into that hard stone in which I discovered salt. So take care you entertain none that are wicked, or you shall suffer."
The ghool declared that the ear of his guest should be pained by no expression to which it did not befit his dignity to listen; and he swore by the head of his liege lord, the Angel of Death, that he would faithfully respect the rights of hospitality and friendship.
Thus satisfied, Ameen followed the ghool through a number of crooked paths, rugged cliffs, and deep ravines, till they came to a large cave, which was dimly lighted. "Here," said the ghool, "I dwell, and here my friend will find all he can want for refreshment and repose." So saying, he led him to various apartments, in which were hoarded every species of grain, and all kinds of merchandise, plundered from travellers who had been deluded to this den, and of whose fate Ameen was too well informed by the bones over which he now and then stumbled, and by the putrid smell produced by some half-consumed carcasses. "This will be sufficient for your supper, I hope," said the ghool, taking up a large bag of rice; "a man of your prowess must have a tolerable appetite." "True," said Ameen, "but I ate a sheep and as much rice as you have there before I proceeded on my journey. I am, consequently, not hungry, but will take a little lest I offend your hospitality." "I must boil it for you," said the demon; "you do not eat grain and meat raw, as we do. Here is a kettle," said he, taking up one lying amongst the plundered property. "I will go and get wood for a fire, while you fetch water with that," pointing to a bag made of the hides of six oxen.
Ameen waited till he saw his host leave the cave for the wood, and then with great difficulty he dragged the enormous bag to the bank of a dark stream, which issued from the rocks at the other end of the cavern, and, after being visible for a few yards, disappeared underground.
"How shall I," thought Ameen, "prevent my weakness being discovered? This bag I could hardly manage when empty; when full, it would require twenty strong men to carry it; what shall I do? I shall certainly be eaten up by this cannibal ghool, who is now only kept in order by the impression of my great strength." After some minutes' reflection the Isfahânee thought of a scheme, and began digging a small channel from the stream towards the place where his supper was preparing.
"What are you doing?" vociferated the ghool, as he advanced towards him; "I sent you for water to boil a little rice, and you have been an hour about it. Cannot you fill the bag and bring it away?" "Certainly I can," said Ameen; "if I were content, after all your kindness, to show my gratitude merely by feats of brute strength, I could lift your stream if you had a bag large enough to hold it. But here," said he, pointing to the channel he had begun," here is the commencement of a work in which the mind of a man is employed to lessen the labour of his body. This canal, small as it may appear, will carry a stream to the other end of the cave, in which I will construct a dam that you can open and shut at pleasure, and thereby save yourself infinite trouble in fetching water. But pray let me alone till it is finished," and he began to dig. "Nonsense!" said the ghool, seizing the bag and filling it; "I will carry the water myself, and I advise you to leave off your canal, as you call it, and follow me, that you may eat your supper and go to sleep; you may finish this fine work, if you like it, tomorrow morning."
Ameen congratulated himself on this escape, and was not slow in taking the advice of his host. After having ate heartily of the supper that was prepared, he went to repose on a bed made of the richest coverlets and pillows, which were taken from one of the store-rooms of plundered goods. The ghool, whose bed was also in the cave, had no sooner laid down than he fell into a sound sleep. The anxiety of Ameen's mind prevented him from following his example; he rose gently, and having stuffed a long pillow into the middle of his bed, to make it appear as if he was still there, he retired to a concealed place in the cavern to watch the proceedings of the ghool. The latter awoke a short time before daylight, and rising, went, without making any noise, towards Ameen's bed, where, not observing the least stir, he was satisfied that his guest was in a deep sleep; so he took up one of his walking-sticks, which was in size like the trunk of a tree, and struck a terrible blow at what he supposed to be Ameen's head. He smiled not to hear a groan, thinking he had deprived him of life; but to make sure of his work, he repeated the blow seven times. He then returned to rest, but had hardly settled himself to sleep, when Ameen, who had crept into the bed, raised his head above the clothes and exclaimed, "Friend ghool, what insect could it be that has disturbed me by its tapping? I counted the flap of its little wings seven times on the coverlet. These vermin are very annoying, for, though they cannot hurt a man, they disturb his rest!"
The ghool's dismay on hearing Ameen speak at all was great, but that was increased to perfect fright when he heard him describe seven blows, any one of which would have felled an elephant, as seven flaps of an insect's wing. There was no safety, he thought, near so wonderful a man, and he soon afterwards arose and fled from the cave, leaving the Isfahânee its sole master.
When Ameen found his host gone, he was at no loss to conjecture the cause, and immediately began to survey the treasures with which he was surrounded, and to contrive means for removing them to his home.
After examining the contents of the cave, and arming himself with a matchlock, which had belonged to some victim of the ghool, he proceeded to survey the road. He had, however, only gone a short distance when he saw the ghool returning with a large club in his hand, and accompanied by a fox.
Ameen's knowledge of the cunning animal instantly led him to suspect that it had undeceived his enemy, but his presence of mind did not forsake him.
"Take that," said he to the fox, aiming a ball at him from his matchlock, and shooting him through the head,—"Take that for your not performing my orders. That brute," said he, "promised to bring me seven ghools, that I might chain them, and carry them to Isfahan, and here he has only brought you, who are already my slave." So saying, he advanced towards the ghool; but the latter had already taken to flight, and by the aid of his club bounded so rapidly over rocks and precipices that he was soon out of sight.
Ameen having well marked the path from the cavern to the road, went to the nearest town and hired camels and mules to remove the property he had acquired. After making restitution to all who remained alive to prove their goods, he became, from what was unclaimed, a man of wealth, all of which was owing to that wit and art which ever overcome brute strength and courage.
– – – – – – –
From Oriental Folklore and Legends – Tales from Along the Silk Route.
ISBN: 978-1-907256-10-3
Paperback: http://abelapublishing.com/oriental-folklore-and-legends_p23332648.htm
eBook: http://abelapublishing.com/oriental-folklore-and-legends-ebook_p24838063.htm
"I inherited from my father considerable property, the greater part of which I squandered in my youth in dissipation; but I perceived my error, and reflected that riches were perishable, and quickly consumed by such ill managers as myself, I further considered, that by my irregular way of living I wretchedly misspent my time; which is, of all things, the most valuable. Struck with these reflections, I collected the remains of my fortune, and sold all my effects by public auction. I then entered into a contract with some merchants, who traded by sea. I took the advice of such as I thought most capable, and resolving to improve what money I had, I embarked with several merchants on board a ship which we had jointly fitted out.
"We set sail, and steered our course toward the Indies through the Persian Gulf, which is formed by the coasts of Arabia Felix on the right, and by those of Persia on the left. At first I was troubled with sea-sickness, but speedily recovered my health, and was not afterward subject to that complaint.
"In our voyage we touched at several islands, where we sold or exchanged our goods. One day, whilst under sail, we were becalmed near a small island, but little elevated above the level of the water, and resembling a green meadow. The captain ordered his sails to be furled, and permitted such persons as were so inclined to land; of which number I was one.
"But while we were enjoying ourselves in eating and drinking, and recovering ourselves from the fatigue of the sea, the island on a sudden trembled, and shook us terribly.
"The motion was perceived on board the ship, and we were called upon to re-embark speedily, or we should all be lost; for what we took for an island proved to be the back of a sea monster. The nimblest got into the sloop, others betook themselves to swimming; but for myself, I was still upon the back of the creature when he dived into the sea, and I had time only to catch hold of a piece of wood that we had brought out of the ship. Meanwhile, the captain, having received those on board who were in the sloop, and taken up some of those that swam, resolved to improve the favourable gale that had just risen, and hoisting his sails, pursued his voyage, so that it was impossible for me to recover the ship.
"Thus was I exposed to the mercy of the waves all the rest of the day and the following night. By this time I found my strength gone, and despaired of saving my life, when happily a wave threw me against an island. The bank was high and rugged; so that I could scarcely have got up, had it not been for some roots of trees, which chance placed within reach. Having gained the land, I lay down upon the ground half dead, until the sun appeared. Then, though I was very feeble, both from hard labour and want of food, I crept along to find some herbs fit to eat, and had the good luck not only to procure some, but likewise to discover a spring of excellent water, which contributed much to recover me. After this I advanced farther into the island, and at last reached a fine plain, where at a great distance I perceived some horses feeding. I went toward them, and as I approached heard the voice of a man, who immediately appeared, and asked me who I was. I related to him my adventure, after which, taking me by the hand, he led me into a cave, where there were several other people, no less amazed to see me than I was to see them.
"I partook of some provisions which they offered me. I then asked them what they did in such a desert place, to which they answered, that they were grooms belonging to the Maha-raja, sovereign of the island, and that every year, at the same season they brought thither the king's horses for pasturage. They added, that they were to return home on the morrow, and had I been one day later, I must have perished, because the inhabited part of the island was at a great distance, and it would have been impossible for me to have got thither without a guide.
"Next morning they returned to the capital of the island, took me with them, and presented me to the Maha-raja. He asked me who I was, and by what adventure I had come into his dominions. After I had satisfied him, he told me he was much concerned for my misfortune, and at the same time ordered that I should want nothing; which commands his officers were so generous as to see exactly fulfilled.
"Being a merchant, I frequented men of my own profession, and particularly inquired for those who were strangers, that perchance I might hear news from Bagdad, or find an opportunity to return.
They put a thousand questions respecting my country; and I, being willing to inform myself as to their laws and customs, asked them concerning everything which I thought worth knowing.
"There belongs to this king an island named Cassel. They assured me that every night a noise of drums was heard there, whence the mariners fancied that it was the residence of Degial. I determined to visit this wonderful place, and in my way thither saw fishes of one hundred and two hundred cubits long, that occasion more fear than hurt, for they are so timorous, that they will fly upon the rattling of two sticks or boards. I saw likewise other fish about a cubit in length, that had heads like owls.
"As I was one day at the port after my return, a ship arrived, and as soon as she cast anchor, they began to unload her, and the merchants on board ordered their goods to be carried into the custom-house. As I cast my eye upon some bales, and looked to the name, I found my own, and perceived the bales to be the same that I had embarked at Bussorah. I also knew the captain; but being persuaded that he believed me to be drowned, I went, and asked him whose bales these were. He replied that they belonged to a merchant of Bagdad, called Sinbad, who came to sea with him; but had unfortunately perished on the voyage, and that he had resolved to trade with the bales, until he met with some of his family, to whom he might return the profit. 'I am that Sinbad,' said I, 'whom you thought to be dead, and those bales are mine.'
"When the captain heard me speak thus, 'Heavens!' he exclaimed, 'whom can we trust in these times? There is no faith left among men. I saw Sinbad perish with my own eyes, as did also the passengers on board, and yet you tell me you are that Sinbad. What impudence is this? You tell a horrible falsehood, in order to possess yourself of what does not belong to you.' 'Have patience,' replied I; 'do me the favour to hear what I have to say.' Then I told him how I had escaped, and by what adventure I met with the grooms of the Maha-raja, who had brought me to his court.
"The captain was at length persuaded that I was no cheat; for there came people from his ship who knew me, and expressed much joy at seeing me alive. At last he recollected me himself, and embracing me, 'Heaven be praised,' said he, 'for your happy escape. I cannot express the joy it affords me; there are your goods, take and do with them as you please.' I thanked him, acknowledged his probity, and offered him part of my goods as a present, which he generously refused.
"I took out what was most valuable in my bales, and presented them to the Maha-raja, who, knowing my misfortune, asked me how I came by such rarities. I acquainted him with the circumstance of their recovery. He was pleased at my good luck, accepted my present, and in return gave me one much more considerable. Upon this, I took leave of him, and went aboard the same ship, after I had exchanged my goods for the commodities of that country. I carried with me wood of aloes, sandal, camphire, nutmegs, cloves, pepper, and ginger. We passed by several islands, and at last arrived at Bussorah, from whence I came to this city, with the value of one hundred thousand sequins. My family and I received one another with sincere affection. I bought slaves and a landed estate, and built a magnificent house. Thus I settled myself, resolving to forget the miseries I had suffered, and to enjoy the pleasures of life."
Sinbad stopped here, and ordered the musicians to proceed with their concert, which the story had interrupted. The company continued enjoying themselves till the evening, when Sinbad sent for a purse of a hundred sequins, and giving it to the porter, said: "Take this, Hindbad, return to your home, and come back to-morrow to hear more of my adventures." The porter went away, astonished at the honour done, and the present made him. The account of this adventure proved very agreeable to his wife and children, who did not fail to return thanks to God for what providence had sent them by the hand of Sinbad.
Hindbad put on his best apparel next day, and returned to the bountiful traveller, who welcomed him heartily. When all the guests had arrived, dinner was served. When it was ended, Sinbad, addressing himself to the company, said, "Gentlemen, be pleased to listen to the adventures of my second voyage; they deserve your attention even more than those of the first." Upon this every one held his peace, and Sinbad proceeded.
ISBN:
URL: http://abelapublishing.com/arabian-nights–their-best-known-tales–abela-publishing_p24067418.htm
INTRODUCTORY OFFER: Buy now get 8% off.